The coffee brewing process is a delicate balance of water temperature, grind size, and time. For home brewers, this balancing act can be difficult to perfect. Two popular coffee makers that attempt to simplify the process are the Spinn Coffee Maker and De'Longhi EC9155MB La Specialista Arte Espresso Machine.
Both machines have their pros and cons, but which one is the best? In this comparison, we'll try to explore these questions and more.
The Concept
De Longhi La Specialista Arte (Ec9155MB) is designed to give the experience of a professional barista. With it's sleek industrial look and the variety of features and accessories, this coffee machine will give you the feel of a pro.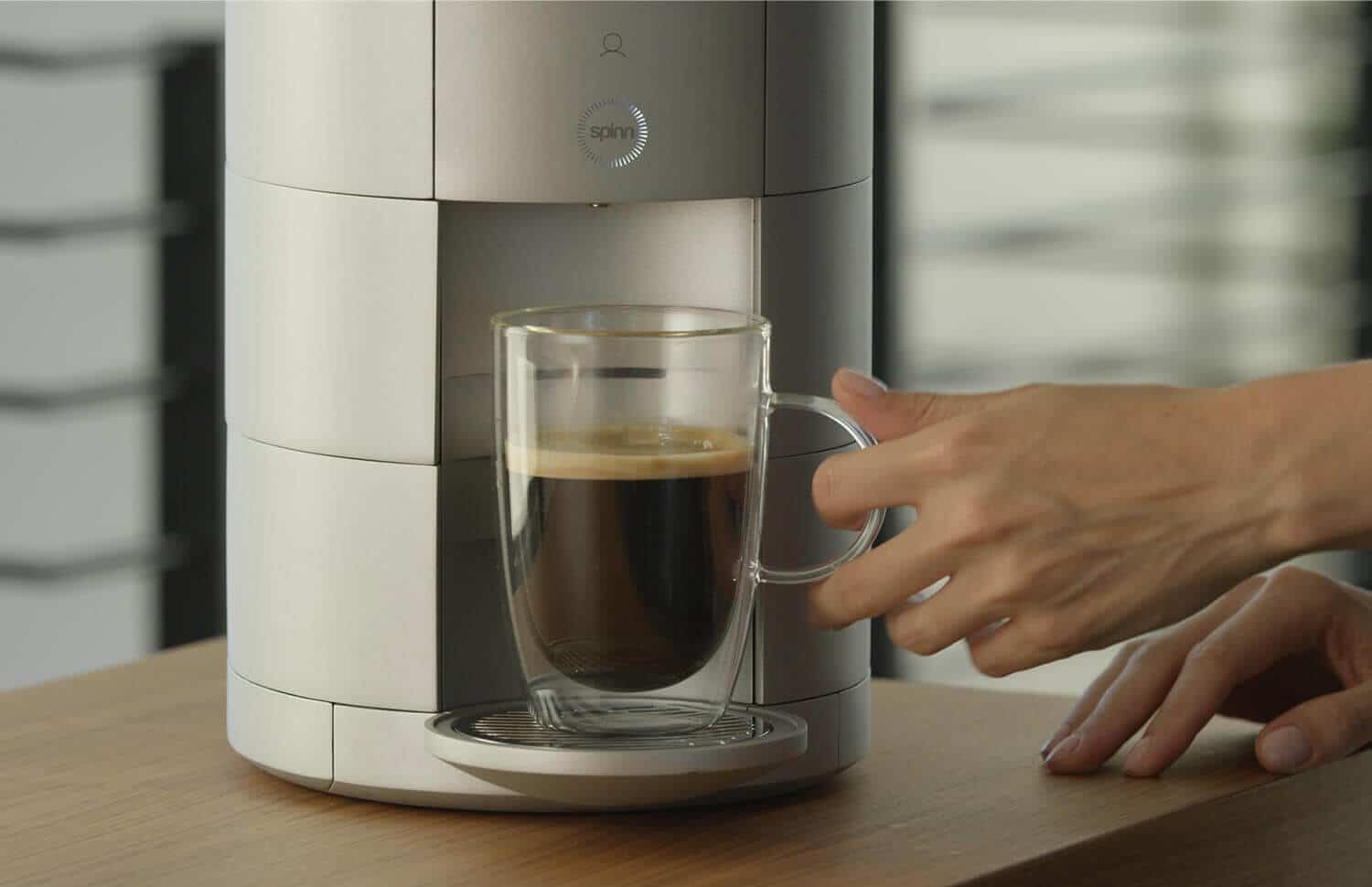 The Spinn Coffee Maker on the other hand, is letting you feel like stepping into the future of coffee brewing. It has a clean and simple interface and some surprising features like sensors that can automatically order coffee, and an app that lets you customize your brew.
The Design
I just LOVE the way they both look, and it would be just impossible to compare. People tend to think that the La Specialista Arte's style was inspired by the Breville Barista Express. I don't care about this. It manages to combine an industrial and professional look with a modern design, It is easy to operate, but still looks like a barista is making the coffee.
The Spinn coffee maker is the latest design in coffee makers. It has a sleek, modern design that will look great in any kitchen. But more importantly, it makes the perfect cup of coffee every time.
The Grinder
No matter how good your coffee is, it won't be as great as it could be if you didn't have a good grinder. A good grinder will give you a consistent grind and make your coffee taste better.
The De Longhi EC-9155BMB has an optimal, consistent grinding thanks to its built in grinder with eight different settings for meeting optimal single or double dose and coffee grinding size. The 8 grind settings, allowing all of your bean types to be optimally prepared for extraction. The platform burr grinder provides a precise, consistent dose of freshly ground coffee for a single or double espresso. On the negative side, the grinder is fixed and can't be removed.
With the Spinn Coffee Maker, well – its about the spin… This takes your beans to the next level with its innovative centrifugal force brewing process. The steel conical burr grinder adjusts the coarseness to match the style of coffee you choose. It is fully automatic and adjustable through the app. This technology results in a richer, more full-bodied cup of coffee that's less bitter or watery.
The Milk Frother
De'Longhi EC9155MB milk frother is a powerful, commercial-style wand that lets you create picture-perfect latte art. The steam wand is made of high quality materials and has been designed to give you the best performance possible.
The Spinn Coffee Maker offers a separate milk frother. I didn't have a chance to test it, but it seems pretty basic.
Best features
The De'Longhi La Specialista Arte espresso machine has a number of features that make it a great choice for those who are serious about their coffee, Here are few examples:
De'Longhi La Specialista Arte has an integrated Active Temperature control that lets you select one of 3 water temperatures to match water infusion temperature to beans for optimal extraction.
It has 3 preprogrammed recipes for rich, balanced Espresso, Americano, and hot water. It has a manual tamping tools based on professional barista kits that are set up for optimal extraction results with hardly any clean-up.
The Spinn Coffee Maker has a App and a touch display that can be used to cycle through the various brewing options. The coffee brewing is based on the digital recipe scanned from Spinn Marketplace beans, the brewing parameters are automatically adjusted. In addition to this, the user has control over many aspects of the brew process including water temperature, pre-soak time and more.
The Cleaning Process
At the end of the Spinn Coffee Maker brewing cycle the RPM of the centrifugal core increases to remove all water in the coffee grind to make the residu dry. The brewer chamber moves the built-in scraper ring downwards inside the brewer, the bottompart opens, and the scraper ring pushes out the dry residue at low RPM. The bottompart closes and the brewer is ready for the next serving. The machine will give you a notification on your app when it's time to replace the water filter. You can run a manual cleaning cycles on the the spinn coffee maker ( More about that in our Spinn Coffee Maker review).
The De'Longhi EC9155MB it is Ease-Of-Use thanks to specially-designed detachable, dishwasher safe parts that simplify maintenance routines and it can be easily cleaned with a damp cloth, just sure not to use any harsh chemicals or abrasives, as these could damage the finish of the machine. Finally, allow the machine to dry completely before plugging it back in.
The taste
I have to say, I'm a big fan of both of these coffee makers. They both make a great cup of coffee, though you have to find the right beans to match your preference for taste.
My Final Conclusion
When the folks at elijahcoffee.com suggested this task I was expected to choose between the two, which would have been like choosing between apples and oranges – no can do! That's what I can say:
If you would enjoy experiencing the barista style and yet do it with chic and simplicity, and if the $200 gap will make a difference to you, then De'Longhi EC9155MB may be perfect for you.
BUT if you would like to touch the future of coffee brewing, to make a high-quality coffee with a minimal amount of effort the Spinn coffee is definitely a worthwhile investment and would be a great choice for you.
Price
And Yes! You can get a 10% discount by using our own promotion coupon. Just copy the promotion code: ELIJAH and paste it into the promo code box at checkout. This offer is valid for a limited time only, so don't miss out!